Professional packaging Machine
manufacturer

Home
>
News
>
1.Vinot news
>
Dongya Packing Machinery Pray for the people of the earthquake-stricken area in Sichuan Ya'an
Dongya Packing Machinery Pray for the people of the earthquake-stricken area in Sichuan Ya'an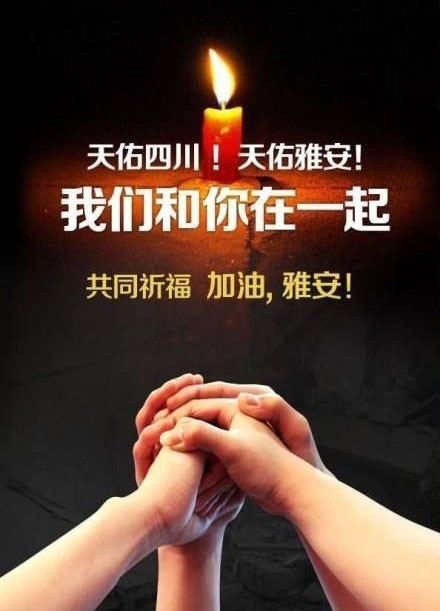 The earthquake has resulted in 186 people dead, 24 missing, at least 11,826 injured with more than 968 seriously injured as of 5:00 PM (UTC+8h, April 20). Sichuan provincial government has held the 3rd press conference on April 21, reported that the earthquake has resulted in 186 people dead, 21 missing, 11248 injured and 852 of them seriously as of 2:00 PM (UTC+8h, April 21), this is still the latest official report. Several townships suffered major damage
,
and many old buildings in Lushan collapsed. The electricity service was interrupted, and the electricity grids in the counties of
Baoxing
, Lushan, and
Tianquan
disintegrated
.
Telecommunication was interrupted in part of Ya'an. The Chengdu–Ya'an and Ya'an–Xichang sections of the
G5 Beijing–Kunming Expressway
were reserved exclusively for vehicles for rescue purpose and closed to other vehicles.The Xiaojin section (
小金段
) of Sichuan Provincial Highway 210 between Baoshan (
宝山
) and Lushan was interrupted. A debris dam appeared in Jinjixia (
金鸡峡
) of the Yuxi River (
玉溪河
) in Lushan. 2 volunteers were injured seriously in a traffic accident on the way to Lushan.However, around 60 giant pandas in the Wolong National Nature Reserve in Ya'an, were left unharmed by the devastating earthquake.
Address:

No.28 Yangyu Road,Binhai New Area,Pingyang Country, Wenzhou City,Zhejiang Province,China